Come for the value, stay for the friends
Membership here will support you as you build and grow your practice. You can mentor and be mentored; become engaged and stay connected with the legal community. But more than that, this Bar offers the kind of value you can't find just anywhere: it's the people. You will develop friendships that will last a lifetime.
This is your Bar ~ You Belong Here.
Your  membership will automatically connect you to a Section at no extra cost, where you will find those connections right away. Consider a Board of Trustees Committee to take an active part in implementing our vision for our profession and our practices, and meet others of like mind.  Receive real time updates from the Bench right here on our website Order in the Court, or by following us on social media. Utilize our Jobs Board to post your job announcements or to seek employment opportunities in the legal field throughout California. Connect with other Bar Associations through our regional partnerships.
Yes, of course you can get all your MCLE credits through our award winning CLE programs that can be attended live, virtually, or accessed 24x7 on your computer or any of your mobile devices through our Online Catalog.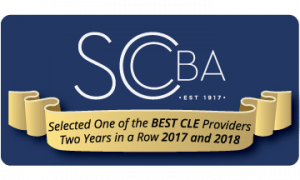 Free, Single Sign On online legal research with Fastcase
Meet, interact, and collaborate with superior court, district court & appellate court judges
Develop leadership skills and advance your professional career: become an Arbitrator, or a Special Master
Generate revenue and expand your practice by joining our lawyer referral service
Improve and change existing law by joining our Conference of Delegates
Enjoy heightened credibility through our  local, state & national reputation for Professionalism & Civility
CREATE NEW MEMBERSHIP OR GUEST ACCOUNT
New membership includes membership through December 31, 2021
QUESTIONS?
Contact Sherry Diamond
Email Sherry