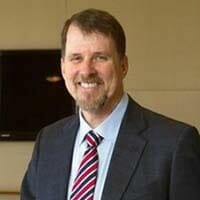 Bruce D. MacLeod
President
Bruce D. MacLeod is a graduate of the University of California at Santa Cruz and the University of California Hastings College of the Law.  He has worked in Santa Clara County since being admitted to the California State Bar, and he is currently Senior Counsel with the San Jose firm of Davis, Bengtson & Young, practicing primarily in the fields of legal malpractice and business litigation.  During Mr. MacLeod's career, he has had more than 20 jury and court trials, participated in numerous binding and non-binding arbitrations and mediations, attended approximately 1,000 depositions, and was named a Northern California "Super Lawyer" in 2020 and 2021.
Prior to joining Davis, Bengtson & Young, Mr. MacLeod was a Senior Counsel with the firm of Willoughby, Stuart, Bening and Cook for over 19 years until the firm closed its doors on December 31, 2021.  He has also been employed by Farmers Insurance when he defended Farmers' insureds against major personal injury and property damage claims, and as an associate with the firm of Gassett, Perry & Frank in San Jose.
Mr. MacLeod has been a member of the Santa Clara County Bar Association since he was admitted to the Bar, served on its Board of Trustees since 2016, as the SCCBA Treasurer in 2020 and as President-Elect in 2021.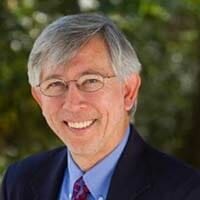 Richard Schramm
President-Elect
Richard Schramm, is the managing attorney for Employment Rights Attorneys, located in Campbell, CA. With over 40 years handling all aspects of employment law, Mr. Schramm has extensive experience in state and federal courts, representing individual employees, executives, and small businesses.
He is a seasoned trial attorney prosecuting and defending wrongful termination, harassment, discrimination, breach of contract, and wage-hour cases. Mr. Schramm has achieved consistently favorable results both from trials, and in arbitration and mediation. He has argued cases before both federal and state Appellate Courts, as well as more than 15 different federal and state agencies.  As an experienced employment law attorney, Mr. Schramm has been designated an expert witness before three federal courts and one state court on issues involving gender discrimination and attorney-client fee disputes.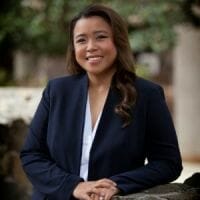 Andrea Justo
Treasurer
Andrea J. Justo is an Associate Attorney at Hoover Krepelka, LLP. She immigrated from the Philippines to the United States at the age of two and has been a Bay Area native since. In 2015, Ms. Justo earned her Juris Doctorate from Lincoln Law School in San Jose. Ms. Justo serves as the Secretary of the Santa Clara County Bar Foundation, and is a member of the Finance Committee, and the Family Law Executive Committee of the Santa Clara County Bar Association. She also teaches as a Professor at Lincoln Law School in San Jose. Ms. Justo holds a strong work ethic and willingness to fiercely advocate for others in pursuit of fairness. Her experience and contributions display her drive in making a difference in the community.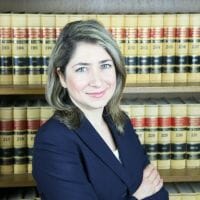 Golnesa Monazamfar
Secretary
Golnesa Monazamfar is a certified family law specialist representing clients in a variety of complex family law litigation and mediation cases. Golnesa has been an active member of the Santa Clara County Bar Association (SCCBA) since 2014, and has served in variety of roles including chair, and vice-chair of the Barrister's committee, Executive Committee and Board of Trustees.  Golnesa is also part of the Iranian American Bar Association (IABA), where she served on the IABA's board and was the minority bar association representative. SCCBA awarded Golnesa with the 2017 Barrister of the Year award for her contributions to the legal profession in both a professional capacity, and for her involvement in pro bono and community activities. Golnesa continues to volunteer as a settlement attorney for the Santa Clara County Superior Court and as a fee arbitrator for SCCBA.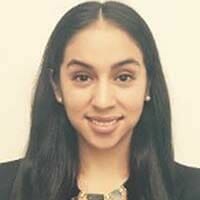 Susana Inda
Immediate Past President
Susana Inda is Assistant Counsel for Santa Clara Valley Transportation Authority, where she began as a paralegal. She works primarily on litigation matters, which include areas of personal injury, eminent domain, and employment law but also advises on transactional matters, the Brown Act, and the California Public Records Act.  Susana has served as Board of Trustee, Finance Committee and Executive Committee member, Secretary and President- Elect for the SCCBA.  In 2018, the SCCBA named her Barrister of the Year. Susana is also active in the Santa Clara County La Raza Lawyers Association and its Charitable Foundation counterpart.  She graduated from UC Merced, with honors, in Political Science and from Thomas Jefferson School of Law.
Amy Carlson
Trustee & Co-Chair Women Lawyers
Carbone, Smith & Koyama
Adam Juratovac
B J Fadem
Trustee & Co-Chair Diversity Committee
Law Offices of B J Fadem & Associates APC

Carlos Rosario
Delegate & President, Black Lawyers Association
Product Counsel at Wing
Name
Cory Hammon
Trustee
Law Office of Walter Pierce Hammon
Grainne Callan, Esq.
Delegate & Co-Chair, Women Lawyers
Law Office of Grainne Callan, Esq.
Jil Dalesandro
Trustee
Jil Dalesandro Law & Mediation Offices
Name
Nicole Ford
Delegate & Co-Chair, Diversity Committee
Law Offices of Nicole Ford
Ralph Robles Jr.
Delegate & President, La Raza Lawyers Association
Law Office of Ralph Robles Jr.
Ryan Loh
Delegate to SCCBA by Asian Pacific American Bar Association
VP of Legal at Bolt